Regular price
$1,699.00 USD
Regular price
Sale price
$1,699.00 USD
Unit price
per
Sale
Sold out
DEMRON ICE MULTI USE Protection Suit
With Patented Self-Cooling Fabric Provides Highest Protection Threats and Heat Stress Protection Suit. Developed to exceed ASTM F1670/F1671 Standards for (EBOLA and ZIKA) penetration resistance as per CDC guidelines released November 03, 2014.
Unique Capabilities: Superior Heat Stress Mitigation and Management
Demron Ice Multi Use Suit: Most suits that are worn to protect against EBOLA and ZIKA Virus exposure hazards trap heat and vapor in the suit creating significant and potentially life-threatening heat stress. Demron ICE is thermo conductive, and a passive cooling system. The reduced heat stress translates to extended operational times and maximum comfort for the wearer. Just as heat release is critical to maintaining an operational core temperature, the ability to proactively combat heat stress is paramount. Demron ICE fabric has metal properties that promote passive cooling and make is possible to cool the wearer by external means. The application of wet towel or ice pack can dramatically heighten the wearer's mental state and physical ability to work longer hours.
Reusable /Multi-Use: The Demron ICE material is rugged, durable, and engineered to withstand constant use. Prospective decontamination procedures and agents will not degrade the material during the doffing process. Resistant to tearing, Demron ICE fabric exceeds all CDC tensile strength recommendations.
Multiple Mission Specific Suit Configuration: Standard Full Body Suit with integrated hood.
Certifications: ASTM F1670, ASTM F1671 Blood and Viral Penetration Resistance ISO 8194 Certified: Radiation Protective Clothing ISO 9001 Certified: Quality Management Medical Devices Quality Management CUSTOMIZATION OPTIONS: • Glove System: Ultra Barrier inner glove attached to suit • Footwear System: Sock-like bootie extensions attached to suit • Integrated Class 2 hood face seal.
*Mask, boots and gloves not included in the price of the suit
Shipping Your Order With RST
Shipping is not included in your product order; rates are added in addition to the cost of the products orderd. The cost of shipping your order will be calcualted after you checkout. You source a variety of shipping methods choosing the best rates based on order size, weight and shipping location in order to provide our customers the best option. If you have a prefered method of shipping; we are happy to fulfill your request. Please note your shipping preference is applicable HERE
View full details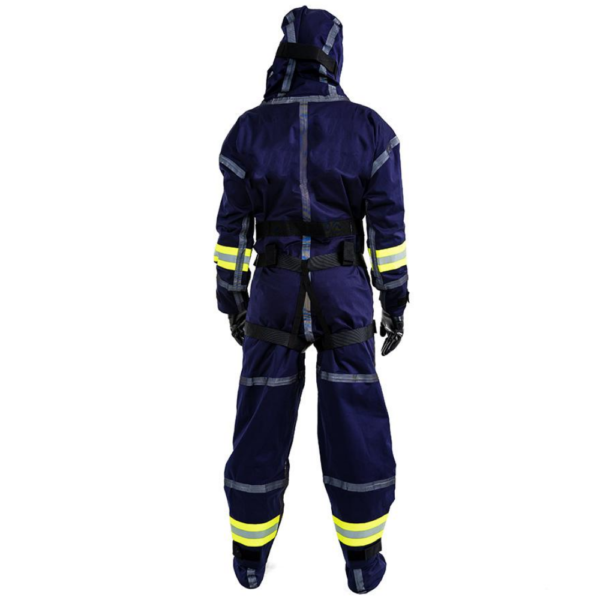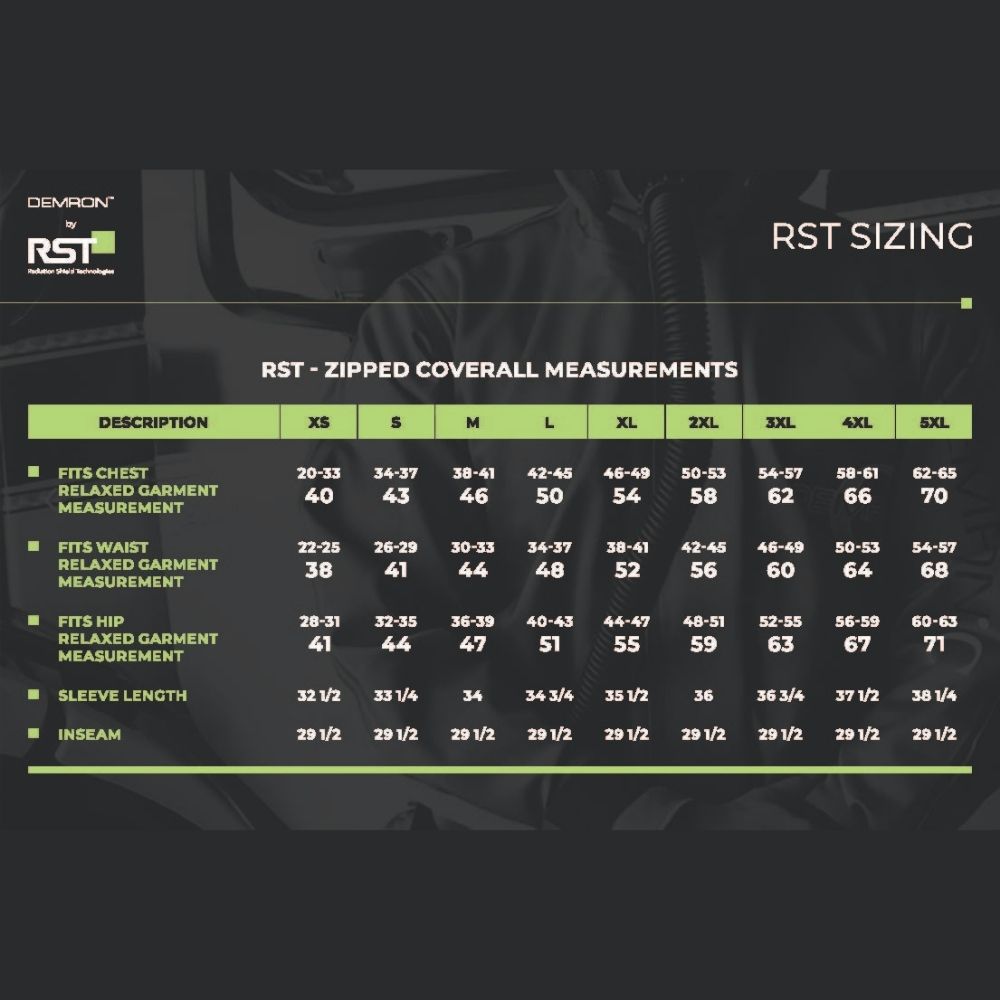 Description
Additional information
Product Enquiry
Purchase Terms
Payment Terms: 100% is due in confirmation of shipping date. Payment terms and installment payments shall be agreed upon with both the buyer and seller upon execution of the final contract.
Returns accepted only in the event of defective product, and are subject to 10% restocking fee.
Warranty (shelf life): 1 year assembly, workmanship, and Demron™ fabric.
No warranty after use.
RST can help arrange shipping or will support purchasers preferred shipping instructions.
Pricing is FOB Miami, Fl. Shipping, duty, customs are the responsibility of the purchaser.
Once the order is placed an export license may be required.
Any and all disputes amongst the parties will be resolved by binding arbitration under the American Arbitration Association in Miami, Florida with each party bearing their own attorney's fees.
Return Policy: 
Products may be returned only under the following conditions:
A return goods authorization number must be obtained from RST Customer Service. Unauthorized returns will be refused.
The RGA # must be written clearly on the package being returned.
Returns are subject to a 15% restocking fee and freight costs incurred.
Only complete, unopened cases of the current product offering will be eligible for return.
Products must be returned in a condition to resell or credit will not be issued. Products may NOT be returned if:
Invoice date exceeds 30 days.
Product is obsolete, damaged or not usable.
Product is contained in non-standard packaging.
Product is non-stock, private-labeled or custom.
Radiation Shield Technologies:
With patented self-cooling fabric provides the highest protection from viral, biological, chemical threats and heat stress. For Additional Pricing Call: 1-866-7DEMRON (733-6766)
| | |
| --- | --- |
| Size | XS, Small, Medium, Large, XL, XXL, 3XL |