Regular price
$7,999.00 USD
Regular price
Sale price
$7,999.00 USD
Unit price
per
Sale
Sold out
High Energy Nuclear IED/ RDD/ RAD NON BALLISTIC SHIELD
Standard Features:
Made with Demron™ fabric tested for effectiveness by several DOE labs
High Gamma Energy suppression, Cs 137 reduction up to 70% • Unsurpassed Fragmentation Protection (V50 rating of >5426 ft/s for 2gr, 5234 ft/s for 4gr, >4866 ft/s for 16gr, 3952 ft/s for 17gr, 2721 ft/s for 64gr, and 1979 ft/s 9mm)
Level IIIA ballistic protection STD 0101.04
Reduces RF transmission
Shield can be used as a suppression blanket for IED's, RDD's, and RAD's
1000 denter Cordura® outer covering, high-strength abrasion, flame and acid resistant outer shell
Easily deployed in field, handles for ease of use
Vest ensemble includes a removable thyroid protector
Reduces IR detection for Stealth Operations
Can be combined with standard BC suits to provide nuclear protection
Shipping Your Order With RST
Shipping is not included in your product order; rates are added in addition to the cost of the products orderd. The cost of shipping your order will be calcualted after you checkout. You source a variety of shipping methods choosing the best rates based on order size, weight and shipping location in order to provide our customers the best option. If you have a prefered method of shipping; we are happy to fulfill your request. Please note your shipping preference is applicable HERE
View full details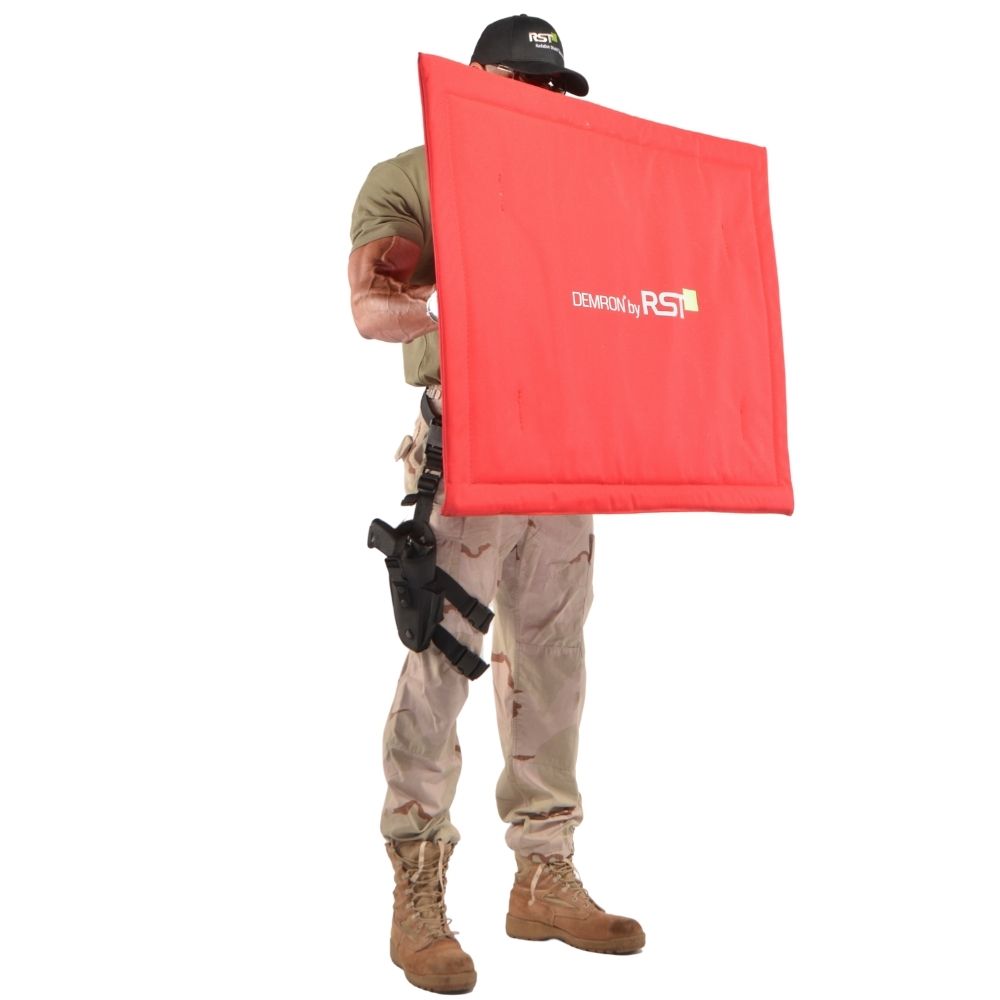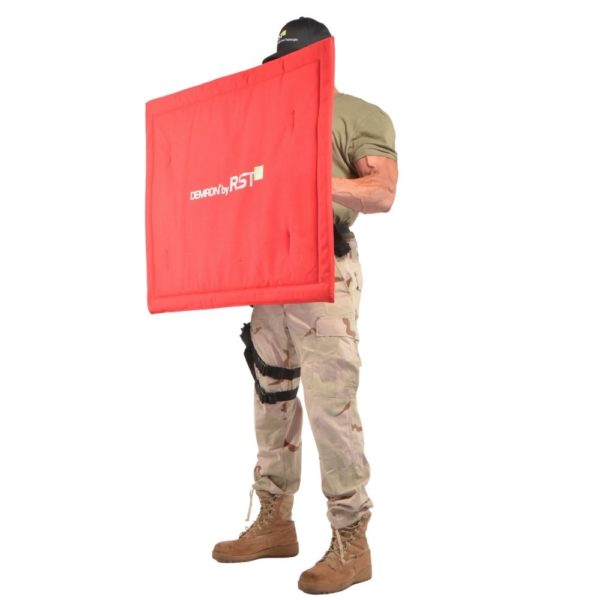 Description
Additional information
Product Enquiry
Purchase Terms
Payment Terms: 100% is due in confirmation of shipping date. Payment terms and installment payments shall be agreed upon with both the buyer and seller upon execution of the final contract.
Returns accepted only in the event of defective product, and are subject to 10% restocking fee.
Warranty (shelf life): 1 year assembly, workmanship, and Demron™ fabric.
No warranty after use.
RST can help arrange shipping or will support purchasers preferred shipping instructions.
Pricing is FOB Miami, Fl. Shipping, duty, customs are the responsibility of the purchaser.
Once the order is placed an export license may be required.
Any and all disputes amongst the parties will be resolved by binding arbitration under the American Arbitration Association in Miami, Florida with each party bearing their own attorney's fees.
Return Policy: 
Products may be returned only under the following conditions:
A return goods authorization number must be obtained from RST Customer Service. Unauthorized returns will be refused.
The RGA # must be written clearly on the package being returned.
Returns are subject to a 15% restocking fee and freight costs incurred.
Only complete, unopened cases of the current product offering will be eligible for return.
Products must be returned in a condition to resell or credit will not be issued. Products may NOT be returned if:
Invoice date exceeds 30 days.
Product is obsolete, damaged or not usable.
Product is contained in non-standard packaging.
Product is non-stock, private-labeled or custom.
Radiation Shield Technologies:
With patented self-cooling fabric provides the highest protection from viral, biological, chemical threats and heat stress. For Additional Pricing Call: 1-866-7DEMRON (733-6766)